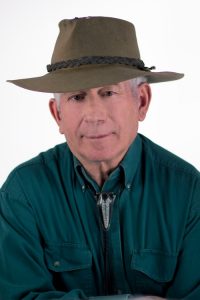 "I AM A BIOSPHERIAN. I UNDERSTAND I AM PART OF A BIOSPHERE AND I ACT ACCORDINGLY." 
MARK NELSON
Dr. Mark Nelson is a founding director of the Institute of Ecotechnics and has worked for several decades in closed ecological system research, ecological engineering, the restoration of damaged ecosystems, desert agriculture and orchardry and wastewater recycling. He is Chairman and CEO of the Institute of Ecotechnics (www.ecotechnics.edu), a U.K. and U.S. non-profit organization, which consults to several demonstration projects working in challenging biomes around the world; Vice Chairman of Global Ecotechnics Corp. (www.globalecotechnics.com), head of Wastewater Gardens International (www.wastewatergardens.com).
Mark has helped pioneer a new ecological approach to sewage treatment, "Wastewater Gardens®" which are constructed subsurface flow wetlands with high biodiversity and has created over 90 such systems in Mexico, Belize, Bali & Sulawesi, Indonesia, West Australia, France, Spain, Portugal, Poland, the Bahamas, the Philippines, Algeria and the United States since 1996 (www.wastewatergardens.com).
He served as Director of Space and Environmental Applications for Space Biospheres Ventures, which created and operated.